My niece is newly engaged and starting to plan her wedding.  Remember the awesome gifts Grandma B and I purchased over the weekend?  She's getting married in an old barn in Southern Illinois in less than 10 months!  If I'm focused, I can get 10 projects done before July…maybe?!?!
Here's a picture of the barn they've chosen.  A friend of the groom's family is loaning them the site at no cost.  Woohoo!
Outside entrance
Inside
My first project for the wedding is a vintage swag for decoration and picture backdrop.  I've purchased 3 flat sheets, 2 curtains and 1 small piece of burlap from local thrift stores, totally $14.00.  Here are the fabrics I'm using so far (I'll need to add some pink or green camouflage per the Bride's request).
Here are a few wedding swags I'm using for inspiration:
Ri&Pi via Pinterest and Etsy
I love all this lace and natural colors.
Intimate Weddings via Pinterest
Floral and country vintage…..love.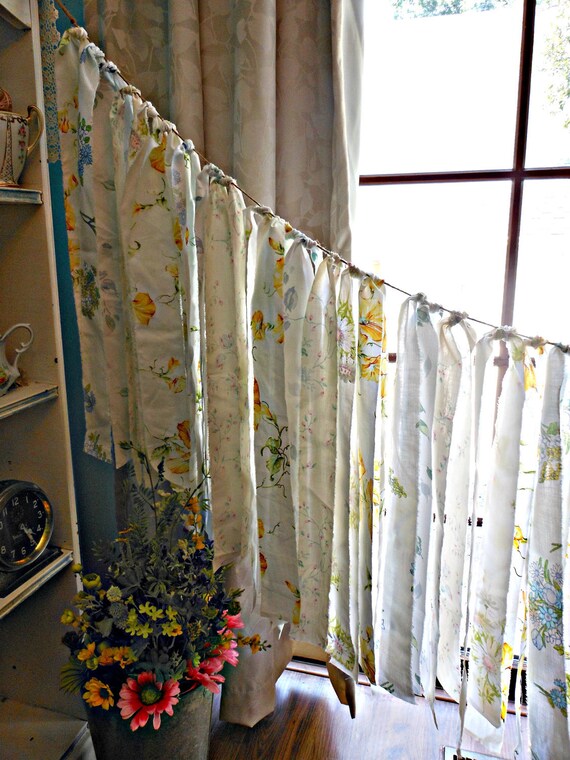 My Sparrow's Nest via Etsy and Pinterest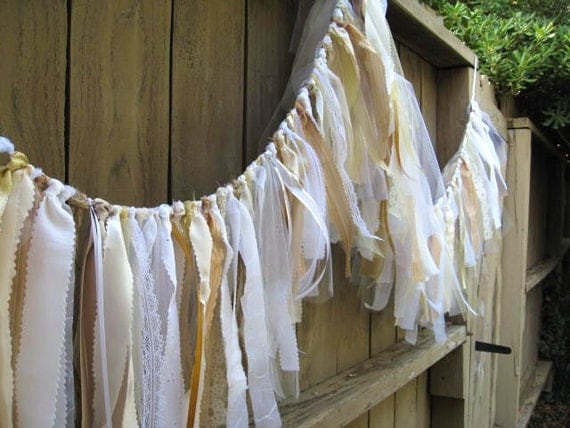 AWorkofHeartSA via Etsy
Aren't they darling?  You can visit my Country Wedding board on Pinterest here for more inspiration and ideas.
Thanks, Angela